Feeling unwell, blocked, stressed out, fed up, negative or unable to move forward in life?
If you answered yes, book in for a healing session today.
Clients seeking assistance may have emotional and physical issues that are affecting their health and well-being.
Through the Creator, Veronica will assist you to identify the issues concerning you.  If necessary, through a 'digging' process she can identify the blocking beliefs that may be holding you back from the peace, happiness and abundance that you desire, and then, through prayer, visualization and movement of the Creator's energy of love and truth, these beliefs can be removed and replaced with the Creator's correct programs.  For example, if you are feeling stuck and unable to move forward and achieve your goals, perhaps a negative belief that you could have, is 'I am trapped'.  A possible replacement program therefore could be, 'I am free, and I embrace the adventure of life with ease'.
Did you know that sometimes, due to past or present trauma, one may not experience certain feelings?  If this is the case, positive feelings can be downloaded into your being such as 'I know what joy feels like'.
In a healing session Veronica will also conduct a psychic scan, cleanse and balance your aura and speak to your ancestors if necessary.
Healing can take place at all levels of self, i.e. physical, spiritual and emotional.
After a healing session, you will have more clarity about your situation and will feel relaxed, lighter, calm and positive. You will be on the path to moving forward in your life and solving your issues.
Consultations are held at the Veronica McClintic Healing Centre, Darwin, or can be done by Skype or phone.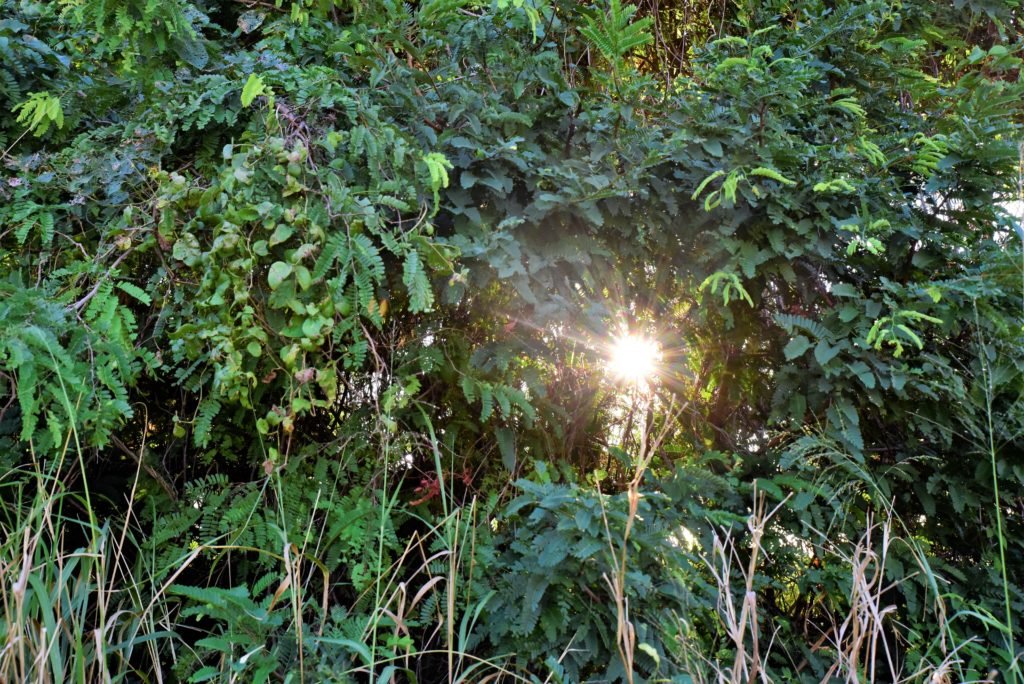 FAQ's for Healing Consultations
Regina Bennett - Darwin Aboriginal and Islander Women's Shelter (DAIWS)
Healing Consultations
Veronica has provided self-care programs and support to the staff and clients of our service, the Darwin Aboriginal and Islander Women's Shelter, over the past few years.
As a Domestic Violence Service, working with DAIWS can be quite stressful and challenging for staff. In response to this they are offered self-care programs, such as what is offered by Veronica's Centre, which includes Healing Consultations and Meditation/Healing Circles.
Veronica has provided healing for our staff and clients over the past few years, as well as clearing/smoking ceremonies which has been extremely helpful and healing for the environment that we work in.
I strongly recommend Veronica's programs as I believe that it has certainly helped the staff members including myself and our clients.
Kate
Healing Consultations
I could feel immediate benefits as I walked out the door.
I was experiencing a particularly low point in my life needing to address past unresolved issues. A dear friend booked a healing session with Veronica of which was a new experience for me.
Veronica welcomed me into her sanctuary, listened and then provided a healing in a most relaxed atmosphere. I felt my issues were taken seriously and with respect. I could feel immediate benefits as I walked out the door.
I then attended 4 sessions of meditation for beginners, with many laughs and tears which has enabled me to continue working towards a positive and more fulfilling life.
Thank you so much Veronica! Miss that beautiful smile and laugh. I look forward to attending a meditation when next in Darwin.
Maxine Baban
Healing Consultations
I have been blessed to receive healings from Veronica via Skype and the impact of these healings has been immense! For most of my life I have felt unloved (and consequently unlovable) and this thinking had programmed my life and how I felt and interacted with other people. After speaking to Veronica about this and the impact on every dimension of my existence she gave me a healing that left me feeling feather-light and not burdened with the heavy energy that had become customary for me. I now view everything differently because I feel different because I know that I am filled with love for myself and my fellow man. My life is so different and so happy!
Veronica also helped me while I was waiting for surgery that was postponed for 4 months and I did not know how I was going to manage. The extensive surgery included the removal of a large portion of my stomach that had been bleeding for a long time that resulted in constant anemia, low energy and difficulty consuming and digesting food. Veronica focused on the issues that had made me "sick to the stomach" so that I felt much better and managed quite well until the scheduled surgery could take place. The surgeon was astonished to find my stomach was not bleeding although it was very damaged and still needed to be surgically corrected. He told me what he had found afterwards and shook his head in disbelief but I was not surprised and smiled to myself while quietly thanking Veronica and the Creator.
I am very thankful to Veronica and I cannot recommend her highly enough!
Fionna McColl
Healing Consultations
I first experienced Veronica's amazing abilities when it felt like I was at a crossroad in my life. The feeling of 'standing still' and the world was moving at a constant pace around me. Having visited counselors and psychologists in the past, their differing views of my situation helped but something was missing. A friend recommended a healing with Veronica as an alternative option to previous strategies and it was life changing....
I left Veronica's home that day with a light inside me that I hadn't felt for a long time. I have been back to Veronica and will continue to visit her for guidance and support.
I would recommend Veronica to anyone. Even if life is in balance, everyone needs re-earthing and the light rejuvenated.
Thank you Veronica for helping me smile again.
The remedies, approaches and techniques described herein are not meant to supplement, or be substitute for, professional medical care or treatment.  You should not treat a serious medical ailment without prior consultation from a qualified healthcare professional.